n-fuse receives Grant for Development of innovative IoT Devices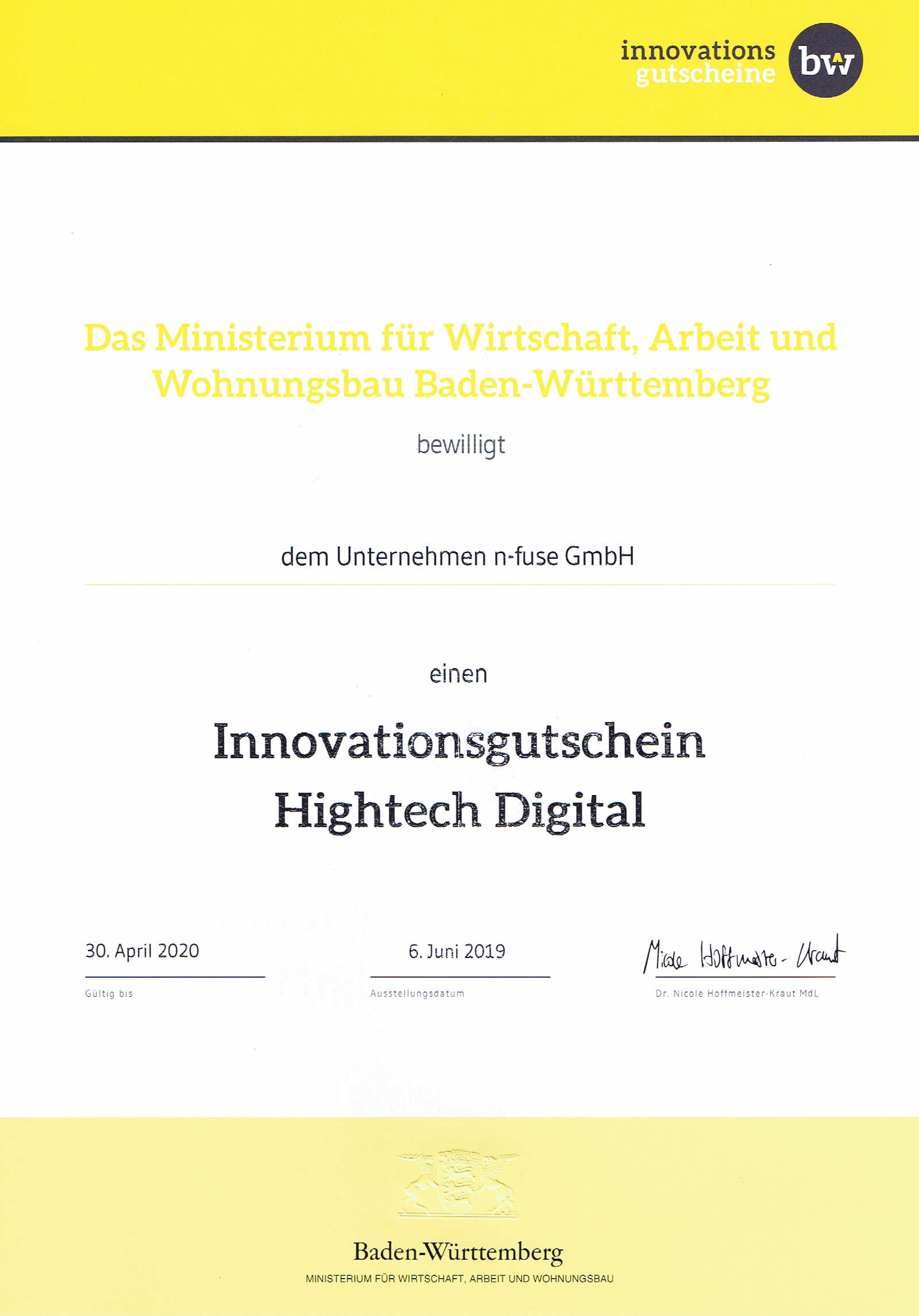 Baden-Württemberg set up a program to stimulate RnD activities within SMEs named INNOVATIONSGUTSCHEIN HIGHTECH DIGITAL.
We are thrilled that we have been chosen to receive a grant for development of innovative IoT devices. Sensors are at the heart of the IoT and the current generation 1.5 devices in the market landscape can only be seen as a a prelude to what what is upcoming.
We will purpose this grant to develop an innovative IoT sensor device. More information about this device will follow in future posts.